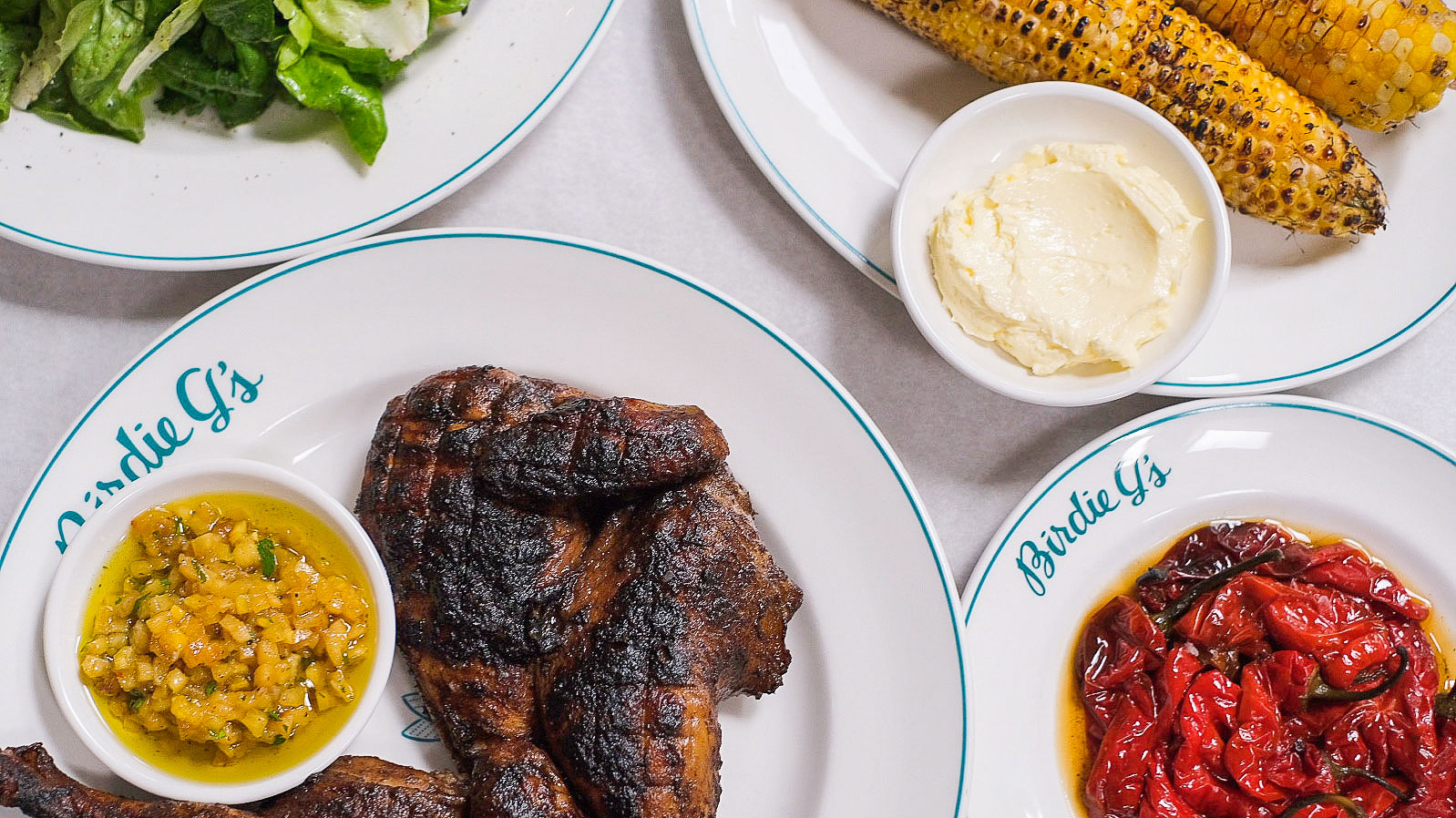 Order Online
Don't feel like cooking tonight? Your mother will forgive you. Enjoy our Birdie G's classics at home, along with whatever fun, seasonal fare the team is whipping up. We've got stuff for the kids, desserts (including whole pies!), craft cocktails, wine, beer and more. If you do feel like doing a teensy bit of cooking, we've got somefabulous Meal Kits too. Your mother will be proud.
We're open Wednesday-Sunday 5:00-9:30 p.m. (last order), so call us at 310-310-3616 as early as 3:30 p.m. to place your order for curbside pickup. Not a phone person? We have online pickup available through Tock and ChowNow, and delivery available through ChowNow, Postmates, Uber Eats and Doordash.
Cocktails, wine and beer are available only with food orders, through direct takeout or delivery via ChowNow and Doordash.
Order Now
Hours
You can order our foodfor delivery and takeoutWednesday-Sunday, from 5:00pm-9:30pm (last order). We take pre-orders as early as 3:30 p.m.
Pick-Up Details
If you're a customer, you can pick up your take-out order at our host stand. Let the valet know you're picking up food from Birdie G's, so you can temporarily park!
For wine, beer & cocktail delivery: Alcoholic beverages that are packaged by this establishment are open containers and may not be transported in a motor vehicle except in the vehicle's trunk; or, if there is no trunk, the container may be kept in some other area of the vehicle that is not normally occupied by the driver or passengers (which does not include a utility compartment or glove compartment (Vehicle Code Section 23225). Further, such beverages may not be consumed in public or in any other area where open containers are prohibited by law.